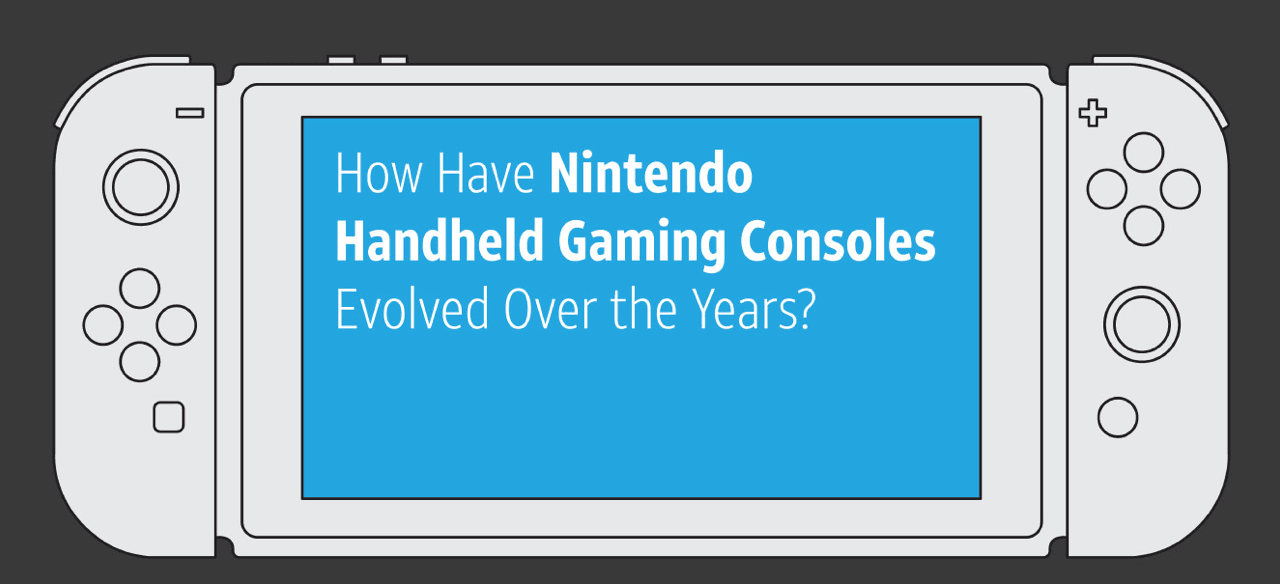 Here are the Differences Between the 1989 GameBoy, Nintendo Switch Lite, & Everything In-Between
Nintendo, a company begun with brightly decorated playing cards created on a side street in Kyoto, Japan, is an entertainment staple in many homes throughout America. In 1989, the company released the Game Boy, which allowed gamers to play wherever and whenever they please.
Unlike Call of Duty or Assassin's Creed Origins, Nintendo's games focus less on a realistic experience and more on the intricacies of the game itself. Despite its humble beginnings, Nintendo is now one of the leading companies in the gaming industry.
As experts of all things connectivity and connoisseurs of all thing entertainment, the data analysts at AT&T Experts got curious: how have Nintendo's handheld consoles evolved over the years? How do their prices compare to their prices now? Are the specs really worth the uptick in value?
To find out, we analyzed the stats of every handheld console Nintendo has released—and then we narrowed down our analysis to six primary consoles: the Game Boy, Game Boy Advance, Nintendo DS, Nintendo 3DS, Nintendo Switch, and Nintendo Switch Lite (since it's the newest model).
Jump to:
A Breakdown of 6 Nintendos, L.E.V.E.L. by L.E.V.E.L.
To analyze how Nintendo's handheld consoles have evolved over the years, we compared all the makings of a decent console: price, screen size, and pixels per inch (i.e., screen quality). From there, we boiled down our analysis to six specific handheld models.

Here's What We Know
While screen size didn't change much from the Game Boy Classic to the Game Boy Color, the Game Boy Color's screen resolution increased by an average of 7%.
Don't be fooled by that fancy "SP"; the Game Boy Advance and the Game Boy Advance SP's release price cost were the same—and each had the same amount of pixels per inch (99).
The Nintendo DS family was also very close in price point and release date. The Nintendo DS, DS Lite, and DSI were all released in 2004. The main difference between the consoles lies in each console's pixel count. Pixels per inch decreased from the Nintendo DS to the DS Lite to the DSI by about 8%.
The Nintendo Switch, which was released in 2019, has fewer pixels per inch than the Nintendo 3DS, which was released in 2011. Although the Nintendo 3DS is more expensive, the Nintendo Switch actually has a bigger screen.
The Nintendo Switch Lite is the best-priced console when it comes to pixel count— however, you may run into some issues with the Joy-Con.
Methodology
We analyzed each Nintendo handheld console but focused our analysis on five (starting with the first Game Boy to the Nintendo Switch Lite). We compared each one's screen size diagonally, as well as the pixels in the screen to determine pixels per inch.