The Most Searched TikTok Songs in Each State
As the age of technology advances and a new generation seems to have grown into maturity overnight, TikTok has quickly taken the world by storm. In addition to videos with sassy commentary and hilarious observations, the fledgling social media sensation is a championed outlet for creativity and self-expression. But beyond clever quips, video stitching, and infectious dance moves, TikTok has proven a profoundly effective platform for circulating the work of musical artists and catapulting specific songs into viral popularity.
From turning new songs into instant classics to giving old chart-toppers new life, TikTok creates music trends. Researchers with AT&T Experts set out to determine what popular TikTok songs people are most interested in across the country. Want to know your own state's pick? Ditch those skinny jeans, rock that middle part, make sure your internet connection is good to go on a streaming journey, and dive into the world of the Zoomer.
Jump to:

Each TikTok song's monthly search volume
| Song | Artist | Average Monthly Search Volume |
| --- | --- | --- |
| Drivers License | Olivia Rodrigo | 83,000 |
| Dreams | Fleetwood Mac | 110,000 |
| Money Trees | Kendrick Lamar | 6,600 |
| Blinding Lights | The Weekend | 14,800 |
| The Box | Roddy Rich | 33,100 |
| Lottery | K Camp | 6,600 |
| ROXANNE | Arizona Zervas | 6,600 |
| Heather | Conan Gray | 18,100 |
| Freak | Doja Cat | 9,900 |
| Play Date | Melanie Martinez | 12,100 |
#1 of 10: Drivers License, by Olivia Rodrigo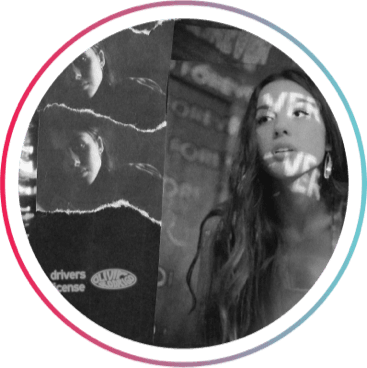 Most searched song in: Arkansas, Colorado, Hawaii, Idaho, Kentucky, Maryland, Minnesota, New Jersey, South Carolina, Tennessee, Utah, Virginia
"Guess you didn't mean what you wrote in that song about me
'Cause you said forever, now I drive alone past your street."
The first spot on the list belongs to the youngest of the musical contenders—the massively talented Olivia Rodrigo and her soulful, heartbreaking hit "Drivers License." For someone so young, the maturity of the song has captured the subsequent broken hearts of TikTok girls and boys alike, spurring a trend representing transformation and perseverance.
In the TikTok video trend, a miserable-looking girl lip syncs to the song lyrics, and as it comes to its bridge, the subject leans back into a dizzying trust fall. Next thing you know, you see the girl land softly on a bed or couch of some sort, hair flawless, makeup on fleek, garbed in a beautiful gown, twinkling filter on display. It's charming in its own right, but some of the videos make you wonder: how many of these young Zoomers actually have their own driver's license?
#2 of 10: Dreams, by Fleetwood Mac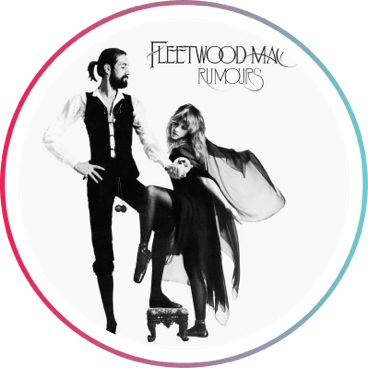 Most searched song in: Alabama, Arizona, Washington, D.C., Montana, New Hampshire, Ohio, South Dakota, Wyoming
"Oh, thunder only happens when it's raining
Players only love you when they're playing."
The dark horse of the list, "Dreams," emerges as the most unlikely of heroes in the social media realm. What began as a leisurely skateboard ride for Nathan Apodaca, armed with his favorite beverage and tune, instantly became a TikTok phenomenon. Why? Maybe it was the song; maybe it was the drink (Ocean Spray Cranberry Juice); or maybe it was the way Apodaca's relaxed, blissful ride reminded everyone to pause and enjoy the smaller things that make them happy in life.
Whatever the appeal was, the video spurred thousands of imitations across TikTok and several news interviews of its subject. Apodaca was even gifted a brand new truck by the Ocean Spray corporation itself. As for the song, "Dreams" saw a powerful resurgence on the music charts, rocketing straight into the Billboard Hot 100 the week the video debuted.
#3 of 10: Money Trees, by Kendrick Lamar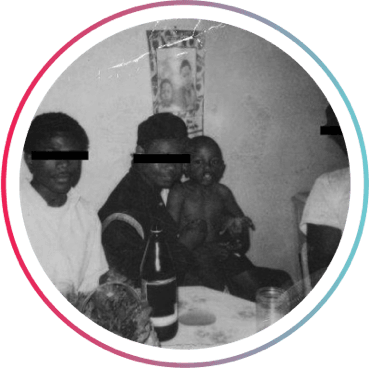 Most searched song in: California, Delaware, Florida, New Mexico, Texas, Washington
"And I been hustlin' all day, this a way, that a way,
Through canals and alleyways, just to say
Money trees is the perfect place for shade, and that's just how I feel."
It's no surprise that one of the most influential Hip-Hop artists of the past decade made the list. Though "Money Trees" debuted in 2012, it's no wonder it made the TikTok cut, and why—nearly 10 years later—the song from the platinum album is still one of the most searched in the US.
The TikTok dance challenge videos feature a sound segment of the catchy, steadfast beat of "Money Trees," with 2-3 people performing fun and energetic choreography. The song's newfound TikTok fever is proof that even after a decade in the limelight, Kendrick Lamar is still hustlin'.
#4 of 10: Blinding Lights, by The Weekend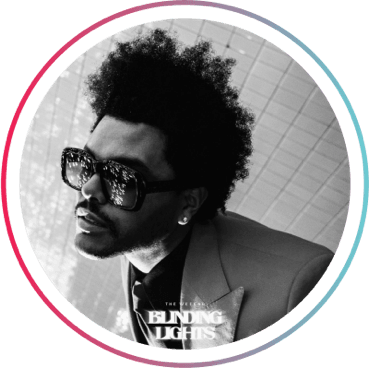 Most searched song in: Illinois, Iowa, Massachusetts, New York, Oregon, Wisconsin
"Oooh, I'm blinded by the lights
No, I can't sleep until I feel your touch
I said, Oooh, I'm drowning in the night
Oh, when I'm like this, you're the one I trust."
Riding a trajectory that shows no sign of slowing down (evidenced by his recent Super Bowl halftime performance), The Weeknd's "Blinding Lights" is an edgy, furtive anthem inciting synchronized choreography in dance challenge videos across TikTok. The subjects of each video begin by dancing into the frame in an energetic procession, keeping their kicksteps to the beat.
Typically, each video features the same sound segment—instrumental, with no accompanying lyrics. So it's no real surprise that TikTok viewers want to hear the rest of the song and take the time to look it up. After all, the tune is so catchy it's blinding.
#5 of 10: The Box, by Roddy Rich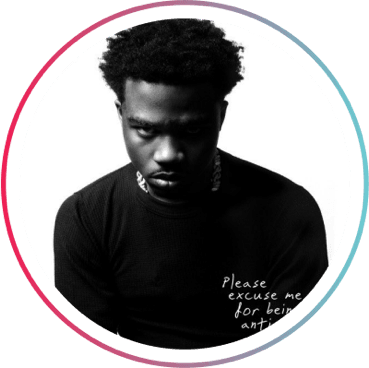 Most searched song in: Georgia, Louisiana, Mississippi, North Carolina, Oklahoma
"I won't never sell my soul, and I can back that
And I really wanna know, where you at, at?"
In a sweeping show of Southern hospitality, Roddy Ricch has secured a spot on the list with an upbeat rap megahit that spent 11 weeks on the Billboard US Hot 100. As if that wasn't impressive enough, it was officially deemed the biggest song in the US during the first half of 2020 and Apple Music's Song of the Year.
The TikTok dance challenge to this song is another instance of a compelling beat that's easy to choreograph to. Most of the subjects perform the same dance to the same sound segment, Roddy's easy lyrics narrating throughout. With so much success in such a short amount of time thanks to TikTok, Roddy Ricch won't be put into a figurative box anytime soon.
#6 of 10: Lottery, by K Camp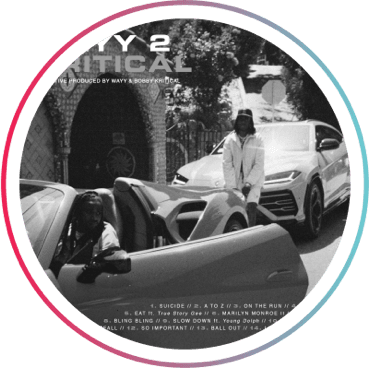 Most searched song in: Indiana, Kansas, Maine, Michigan, Pennsylvania
"Cash on me, like I hit the lottery…
Saint Laurent, Marmier, Givenchy
Gucci goggles, Gucci buckles, Gucci skis."
In no uncertain feat of strength, hip-hop artists dominate the top 10 list. "Lottery" by K Camp presents a deep, resonating beat that helms a slightly varied dance challenge-type video trend on TikTok. The videos showcase a more versatile style of dances and dancers, and like The Weekend's "Blinding Lights," only a brief portion of the song is heard.
"Lottery" went viral in 2020 thanks to the TikTok dance challenge videos, and was the first sound segment on TikTok to reach 20 million views; an impressive accomplishment. Even more impressive is that the choreography for the "Renegade Challenge," as it's called, was created by none other than a 14-year-old girl, Jalaiah Harmon. Talk about talent!
#7 of 10: ROXANNE, by Arizona Zervas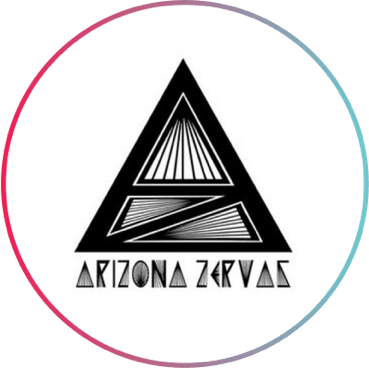 Most searched song in: Missouri, Nebraska, North Dakota, West Virginia
"Roxanne, Roxanne
All she wanna do is party all night…
Never gonna love me, but it's alright."
Don't be fooled—Arizona Zervas's ill-tempered Roxanne is of a very different breed than the title character of the 1978 Police hit. The song rolls along at a steady, leisurely beat and exudes clear R&B overtones, with the music video showing Zervas stuck in a sort of infinite loop and forced to live the same day over and over again.
As the song literally starts out with the lyrics, "All for the 'Gram," it solidifies its relevance to TikTok's target Gen Z and younger Millennial audience. It premiered on the platform as yet another dance challenge, its choreography more on the complex side with lots of quick arm and hip movements. Though Zervas isn't necessarily having the best time with Roxanne, TikTokers across the US thoroughly seem to enjoy her antics.
#8 of 10: Heather, by Conan Gray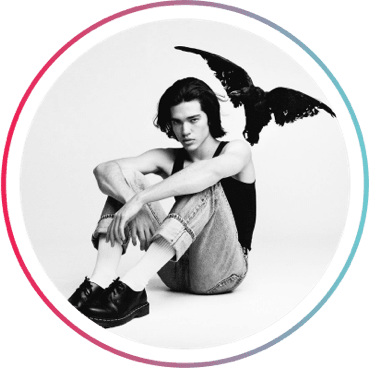 Most searched song in: Alaska, Nevada, Vermont
"Why would you ever kiss me?
I'm not even half as pretty
You gave her your sweater, it's just polyester
But you like her better
I wish I were Heather."
Taking the mood down a notch and into the Indie/Folk genre, Conan Gray's "Heather" tells a brokenhearted story indeed; one selected for more low-key, brooding TikTok videos. The videos typically feature TikTokers listening to an almost muffled, muted version of the song, reminiscing who the "Heathers" are in their own lives.
This song shows the more somber side of TikTok—the almost diary-like quality that songs such as this one only enhance. Released in 2020, "Heather" noticeably gained popularity thanks to TikTok; in the videos, the "Heathers" range from the sweet but popular girl in high school to sisters to parents to…the subjects themselves? Heather is basically the beautiful, perfect girl or boy we all wished we could be.
#9 of 10: Freak, by Doja Cat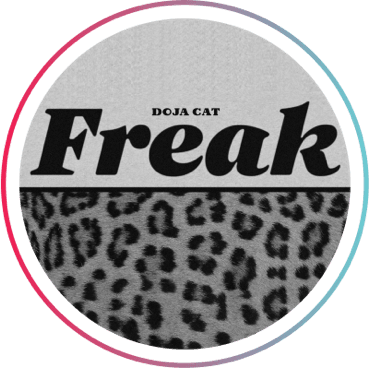 Most searched song in: Connecticut
"Spice up your life, come get a freak
Freak like me."
Connecticut residents apparently like things more on the freaky side. Curiously blending a 1959 croon called "Put Your Head on My Shoulder" with a strong R&B vibe, it's the perfect recipe for a TikTok dance challenge. In the videos, the subjects (most often female) lip sync to the song and throw a few hip-swaying dance moves into the mix.
The trend is fun and flirtatious, but is it supposed to convince the audience how much of a freak the cutely-dressed, fully made-up girls are? And how did so many convince their guy friends, boyfriends, and/or brothers to act as crop top-sporting backup dancers? The mysteries abound with this song choice.
#10 of 10: Play Date, by Melanie Martinez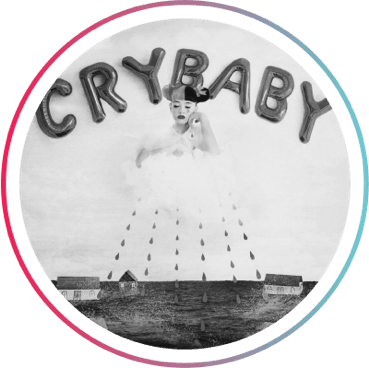 Most searched song in: Rhode Island
"We're just playing hide and seek
It's getting hard to breathe under the sheets with you
I don't want to play no games
I'm tired of always chasing, chasing after you."
The final slot on the list belongs to Melanie Martinez, whose sleeper hit "Play Date" exhibits a more serious subject through a light, whimsical tune. Thanks to a particular edit featuring Timothée Chalamet's iconic dance moves from the movie Call Me By Your Name (a critically acclaimed, modern classic—stream it anywhere), the song received more than 1.9 billion views in just one month on TikTok.
In the dance challenge videos, TikTokers attempt to imitate Chalamet's moves in very loose, free-style dancing. Eventually, the video goes into slow motion, with the subject rolling their shoulders and hips in no real structured way. If you're looking for a good representation of the videos, we highly recommend Benny the Bull's rendition, which involves popcorn and a slippery wood floor.
Interesting Findings
"Dreams" by Fleetwood Mac was the song with the highest average search volume at 110,000 thanks mainly to Nathan Apodaca, who went viral after playing it on TikTok.

Fleetwood Mac released "Dreams" in 1977, and the album topped the Billboard Hot 100 chart that year.

"Dreams" was also the second most searched song in the country, topping the list in 8 states.
The most searched song in the US turned out to be "Drivers License" by Olivia Rodrigo, ending up number 1 in 12 states.

"Drivers License" set the Spotify record for most streams in a day for a non-holiday song on January 11.
On January 12, the song proceeded to beat its own record—a huge feat.

Utah's most-searched TikTok song is "Drivers License." And it's no wonder; Olivia Rodrigo stars in the show "High School Musical: The Musical: The Series," which is filmed at East High School in Salt Lake City.
Wallaroo estimates that TikTok sees an average of 1 billion active monthly users.

In November 2018, TikTok reported 680 million active users, so its popularity is steeply on the rise.
That provides a lot of potential exposure for a musical artist.

According to Statista, American TikTok users average 489.09 minutes per month on the app. That translates into more than 8 hours each month spent on the platform.
Methodology
We began by compiling a list of songs included in videos that reached at least 1 billion views on TikTok, as provided by Newsroom. Additionally, we looked at TikTok's playlist of the top songs and Spotify's Viral playlist, then removed any duplicates. We also excluded songs that were audio clips, rather than full-fledged songs. This left us with a grand total of 153 songs.
Here's what happened next:
We ran all of the songs, along with their artists, through SEMRush to find the monthly search volume—in other words, the average monthly search rate for the songs and artists (as keywords) in the past year.
We then ranked the songs from highest to lowest search volume and ran the top 15 songs through Google Trends to determine what song each state searched for the most.
In the end, because five of the songs from the list of 15 did not have significant search data on Google Trends, we capped our list at 10 songs.
TikTok songs by state
| Song | Artist | Average Monthly Search Volume |
| --- | --- | --- |
| Blinding Lights | The Weekend | IL, IA, MA, NY, OR, WI |
| Dreams | Fleetwood Mac | AL, AZ, DC, MT, NH, OH, SD, WY |
| Drivers License | Olivia Rodrigo | AK, CO, HI, ID, KY, MD, MN, NJ, SC, TN, UT, VA |
| Freak | Doja Cat | CT |
| Heather | Conan Gray | AK, NV, VT |
| Lottery | K Camp | IN, KS, ME, MI, PA |
| Money Trees | Kendrick Lamar | CA, DE, FL, NM, TX, WA |
| Play Date | Melanie Martinez | RI |
| ROXANNE | Arizona Zervas | MO, NE, ND, WV |
| The Box | Roddy Rich | GA, LA, MS, NC, OK |