Enjoy a 2-Year Price Guarantee with an AT&T Bundle
DIRECTV SELECT Package, 145+ channels
High-Speed Internet, 24 Mbps
Unlimited North American calling
*Limited availability in select areas. May not be available in your area. Visit att.com/u-verse to check service availability.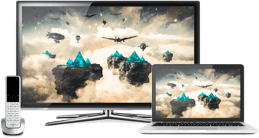 starting at
$89.99/mo
W/ 24-mo. TV, 12-mo. Internet agmts & combined billing.* Incl Unlimited data allowance ($30 value) at no add'l charge.† See Offer Details
$89.99 Bundle
BUNDLE OFFER REQUIRES 24-MO TV & 12-MO INTERNET AGREEMENTS. ALL OTHER DIRECTV OFFERS REQUIRE 24-MO. AGREEMENT. ADD'L FEES APPLY.
*New approved residential customers only (equipment lease req'd). Credit card req'd. Pro-rated ETF fees (up to $480 for TV; up to $180 for Internet) and Equipment Non-Return fees apply.
Geographic and service restrictions apply to AT&T services. Call or go to www.att.com to see if you qualify.
$89.99 2-YR BUNDLE PRICE: Ends 3/28/17. Price Includes SELECT All-Included Pkg. ($50/mo.), Internet plans 768K-45M ($30/mo.) and Phone Unlimited North America ($9.99/mo.) and monthly fees for Wi-Fi Gateway and a Genie HD DVR + three (3) add'l receivers. Must maintain all bundled services for 24 mos. to receive advertised pricing. After 24 mos, then prevailing monthly rates apply, unless cancelled or changed by customer prior to end of the promotional period. Pricing excludes taxes, add'l equip fees and other charges. Some offers may not be available through all channels and in select areas.
†Must maintain a bundle of TV and Internet on a combined bill in order to receive unlimited data allowance at no add'l charge. For more info, go to www.att.com/internet-usage.
Save Your Budget with a Bundle
We're all looking for smart ways to cut down on extra expenses. A home services bundle from AT&T is a quick and easy way to save money—and time—every month. Get the service you rely on— like Internet and Home Phone—bundled together in a convenient package.
*Limited availability in select areas. May not be available in your area. Visit att.com/u-verse to check service availability. Speed/Time examples are estimates.
1Internet speed claims represent maximum network service capability speeds. Actual customer speeds may vary and are not guaranteed. Actual speeds vary based on factors including site traffic, content provider server capacity, internal network management factors, and device capabilities and the use of other U-verse services. Max speeds may not be realized if 2 or more HD shows viewed at same time. For more information click here.
Stream + surf all you want with Unlimited Data
After 22GB of data usage, AT&T may slow speeds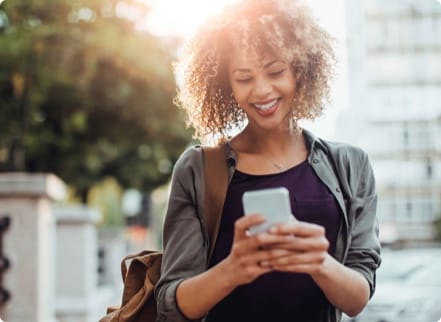 With the AT&T Unlimited PlusSM and Unlimited ChoiceSM Plans, AT&T wireless customers can surf, stream, and do everything they love online with the freedom of unlimited data. That's right—we said unlimited data*.
When you bundle with DIRECTV, you can access your recorded shows, choose from over 20,000 On Demand titles, and watch live TV all without running out of data.
AT&T unlimited data plans include:
Unlimited data, talk, and text
Unlimited talk/text to Mexico and Canada
Single and family plans available
Add'l usage, speed, & other restr. apply. See offer details
AT&T UNLIMITED CHOICESM: Data speed limited to a max of 3Mbps. Plan is not eligible for Stream Saver, but for content we can identify as video, speed will be at a max of 1.5Mbps at Standard Definition quality (about 480p). Data and video speeds will be capped at amounts shown above, regardless of the network your device is on (for example 4G LTE, 4G or 3G). Tethering and mobile hotspot use prohibited (except for these products: Connected Cars, Hot Spots, and Wireless Home Phone and Internet).
AT&T UNLIMITED PLUSSM: Includes the Stream Saver feature which allows you to save data on content it recognizes as video by streaming higher definition video in Standard Definition quality (about 480p) on compatible devices (unless the video provider has opted out). AT&T will activate the feature for you. Check your account online to see if the feature is active. Once active, you can turn it off or back on at any time at att.com/myatt or call 611. Stream Saver will not recognize all video content. Ability to stream and video resolution may vary, and be affected by other factors. Restrictions apply. See att.com/streamsaver for more details. HD Video: You can turn Stream Saver off at any time to enjoy access to High Definition video streaming, if and when available. Tethering and Mobile Hotspot: Includes up to 10GB per line per month. After 10GB, tethering speed will be slowed to a max of 128Kbps for the rest of the bill cycle (except for these products: Connected Cars, Hot Spots, and Wireless Home Phone and Internet.). Except for those products, all tethering data usage, including sponsored data if tethered, will be impacted and will not be fully functional.
AT&T UNLIMITED CHOICE & PLUS PLANS: For consumers only. Plan includes unlimited talk, text, and data, and Roam North America feature. Pricing: Includes monthly plan charge and per device monthly access charge. AutoPay & Paperless Billing discount: $5 (off single line) or $10 (off multiline) per month discount off your plan charge requires being active and enrolled in paperless billing and AutoPay (excludes credits cards). Discount will start within 2 bill cycles. Offer subject to change and may be discontinued at any time. Devices: Sold separately. Limits: Select wireless devices only. 10 devices per plan. UNLIMITED DATA: For use in the United States, Puerto Rico and the U.S. Virgin Islands (the "Domestic Coverage Area" or "DCA"). Data Restrictions: After 22GB of any data usage on a line in a bill cycle, AT&T may slow the data on that line during periods of network congestion for the remainder of that cycle. See att.com/broadbandinfo for details on AT&T network management policies. UNLIMITED TALK: For phones only. Includes calls within the DCA. Service may be terminated for excessive roaming (see Wireless Customer Agreement at att.com/wca). Unlimited Talk to Canada and Mexico: For phones only. Includes unlimited International Long Distance (ILD) calling from DCA to Mexico and Canada. You may be charged for calls to special or premium service numbers. Calls to Other Countries: Includes ILD service that can be used to call countries other than Canada and Mexico. Per minute pay-per-use rates apply unless have an ILD service package. Rates subject to change without notice. For rates, see att.com/worldconnect. UNLIMITED TEXT: Standard Messaging – Phones only. Includes unlimited messages up to 1MB in size within DCA to more than 190 countries for text messages and 120 countries for picture and video messages. AT&T may add, change, and remove included countries at its discretion without notice. Messages sent through applications may incur data or other charges. See att.com/text2world for details. Advanced Messaging – Sender and recipient(s) must be AT&T postpaid wireless customers with HD Voice accounts, capable devices, have their devices turned on and be within the AT&T-owned and operated DCA (excludes third-party coverage). Includes unlimited messages up to 10MB in size. Other restrictions apply and can be found at att.com/advancedmessaging. Discounts: Plans may not be eligible for offers, credits, or discounts.
GENERAL WIRELESS SERVICE: Subject to Wireless Customer Agmt (att.com/wca). Services are not for resale. Credit approval, activation/upgrade fee (up to $45), other charges & deposit per line may apply. Other Monthly Charges/Line: May include taxes, federal & state universal service charges, Regulatory Cost Recovery Charge (up to $1.25), gross receipts surcharge, Administrative Fee, & other government assessments which are not government required charges. See att.com/additionalcharges for details on fees & charges. Pricing, promotions, & terms subject to change & may be modified or terminated at any time without notice. Coverage & service not available everywhere. You get an off-net (roaming) usage allowance for each service. If you exceed the allowance, your service(s) may be restricted or terminated. Other restrictions apply & may result in service termination. AT&T service is subject to AT&T Network management policies, see att.com/broadbandinfo for details.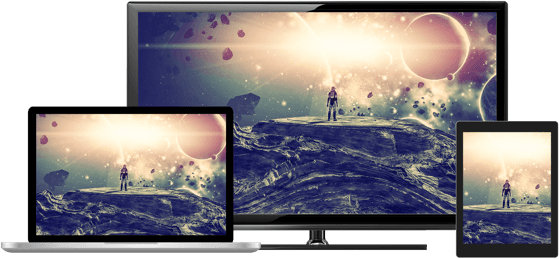 DIRECTV and AT&T Internet
Now that DIRECTV is a part of the AT&T family, getting great entertainment and reliable Internet is easier than ever. AT&T high-speed internet offers speeds up to 75 Mbps1 to give you the power to do whatever it is you love to do online. Couple that with DIRECTV's expansive regular and premium channels offerings and you have a complete entertainment solution in one easy-to-manage package.
Plus, AT&T high-speed internet customers get access to the AT&T Wi-Fi Hot Spot Network. Use the AT&T Smart Wi-Fi app to find and automatically connect to nearby hotspots. Save some data while you're running errands and connect to a secure, free AT&T Wi-Fi hotspot.
A bundled DIRECTV and AT&T Internet plan gives you over 99% reliability on your home high-speed Internet, as well as 99% worry-free signal reliability with DIRECTV2. Download the DIRECTV app to take your shows and movies on the go3:
Access recorded DVR content
Stream live TV, including sports
Browse thousands of On Demand titles4
1Limited availability in select areas. May not be available in your area. Visit att.com to check service availability.
2DIRECTV signal reliability based on nationwide study of representative cities. Internet reliability based on U-verse High-Speed Internet service.
3Content/channels/functionality varies. Data charges may apply. See offer details
Content/Channels/Functionality
Must have Internet-connected Genie HD DVR model HR44 or higher and compatible mobile device. Rewind and fast forward functionalities may be disabled. App uses location info. Not all channels available. Channels available for live streaming correspond to your package selection and may vary by location. Limits: Live streaming from set top box or streaming of recorded content limited to one device at a time. Download: To download, must be in-home on same Wi-Fi network connected to DVR. Certain programming, including On Demand and most PPV, cannot be downloaded. Data usage charges may apply to download over in-home Wi-Fi. All functions and programming subject to change at any time.
4Access to available DIRECTV On Demand programming is based on package selection. Actual number of titles will vary. Additional fees apply for new releases. DIRECTV On Demand requires a broadband-connected HD DVR (HR20 or later) and a DIRECTV CINEMA Connection Kit. See offer details
DIRECTV On Demand
Access to available DIRECTV On Demand programming based on package selection. Actual number of shows and movies will vary. Additional fees apply for new releases. Some DIRECTV CINEMA and On Demand content requires an HD DVR (HR20 or later) or DVR (R22 or later), DIRECTV CINEMA Connection Kit and broadband Internet service with speeds of 750 kbps or higher and a network router with an available Ethernet port. Downloading On Demand content may count against your data plan allowance. Visit directv.com/movies for details.